The Advantages of Ground Floor Living
One Saint Stephens benefits from a relatively modest total number of apartments and, while those on the upper floors benefit from outstanding views, the advantages of ground floor living cannot be understated. We take a look at some of the benefits of staying grounded.
Access to Amenities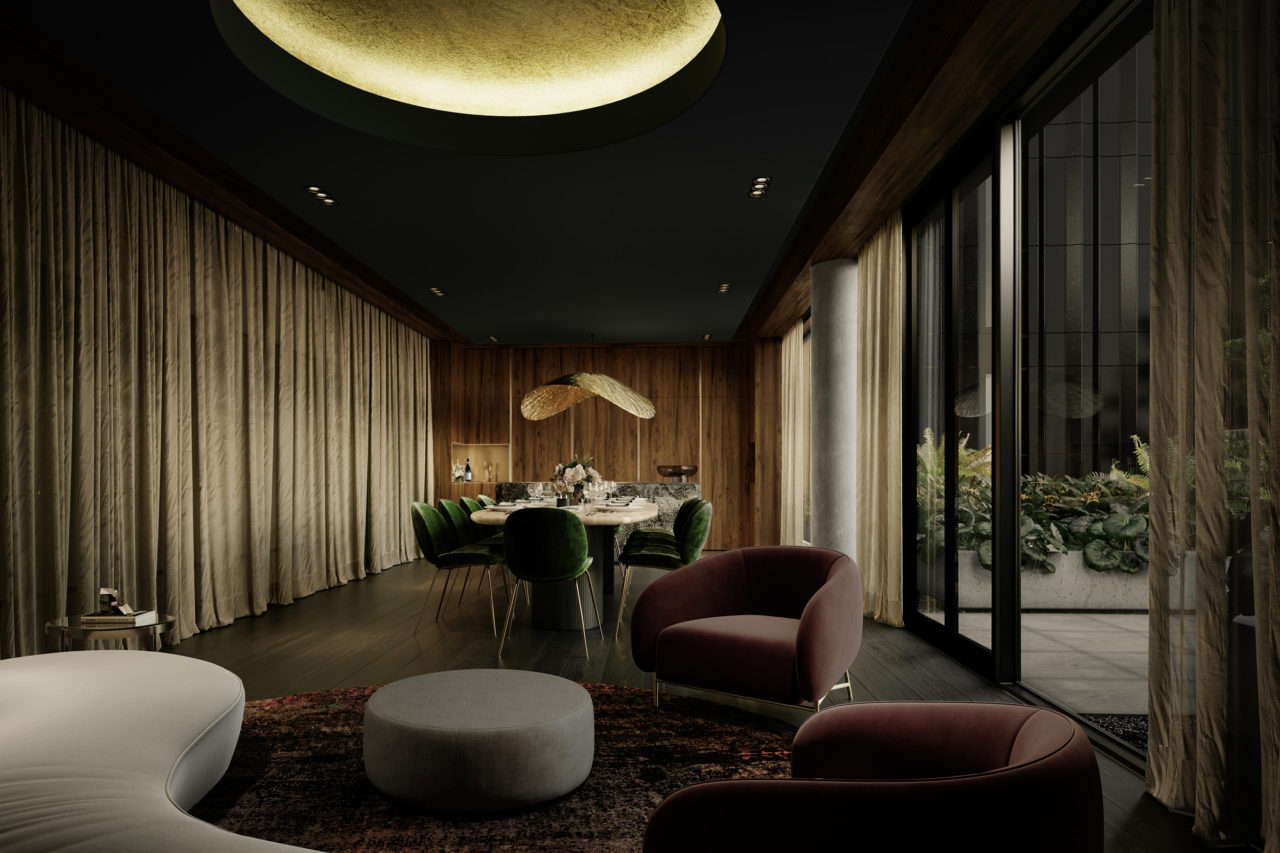 The world-class amenities on the ground floor of One Saint Stephens will be unrivaled in New Zealand and available only to residents. What's more, the speak easy bar, private owners' dining room, wellness facilities and outdoor pool are all a short stroll from each ground floor apartments.
Pop back to the apartment to grab another special bottle of wine for the dinner party. Take a few steps to a refreshing dip in the pool. Or slide out the door and into a quiet drink at your own private bar.
Your Own Garden Haven
The outdoor spaces of the ground floor apartments provide great scope for luscious potted greenery or just enjoy the planters that boarder the property, landscaped and maintained by the body corporate-provided gardeners. It's easy to imagine relaxing with a cup of hot tea or soaking in the winter sun in the well-designed outdoor spaces at One Saint Stephens.
Apartment G02 at One Saint Stephens even has its own gate to directly access St Stephens Ave making a trip to the village of Parnell quicker and easier; your own private entrance to One Saint Stephens.
Perfect for Pets
Your four-legged friends will thank you for the extra space and green environment in which they can be happily accommodated at One Saint Stephens. And you will appreciate their ability to trot in and out on their own, without the need for constant supervision.
When it is time for a walk further afield, there's easy access to the nearby Auckland Domain and several other parks. Just step outside and go. When you pop back, take advantage of the pet wash area for a quick tidy up and blow dry before heading back inside.
No more stairs, or elevators
Other than carpark access, owners on the ground floor don't have to worry about stairs or elevators to access their new home. Easy flat walking to everything inside your apartment, around One Saint Stephens, and out the door for a stroll.
We can certainly see why three of the ground floor apartments have already been purchased at One Saint Stephens and are confident the remaining two won't be far behind.
October 3, 2022
---