Celebrating the Entertaining Amenities, aka "The Tod"
Last Thursday evening's celebration of One Saint Stephens' entertaining amenities was also the launch of their name; "The Tod". It was a wonderful occasion all about looking forward to what is to come, by referencing the past. One Saint Stephens will sit pride of place in Parnell, so we felt it made sense to honour an aspect of the area's history when naming the speak easy bar, owners' lounge and dining space. After some research, we found a unique character – Robert Tod – who piqued our interest and who was responsible for naming the suburb.
Robert Tod, a merchant shipbroker turned missionary bible seller turned land speculator, was said to be a "fiery & argumentative Scot" who first arrived in Auckland in 1841. Tod had met Englishman John Vesey Parnell a decade earlier and later named the Auckland land he bought for £244, after Parnell. Read more about this interesting man in a Parnell Heritage Magazine article here.
Tod certainly led a colourful life and we hope that "The Tod" bar and dining will pay witness to many of life's great moments – big and small.

– Mike Sullivan & Martin Cooper, Co-Developers
The Tod Signature Cocktail

We felt a speak-easy bar with a historically significant name needed a suitably apt signature cocktail, so we went to our friends at East Imperial to have one designed. However, they're offering was so good, and they got so wrapped up in the story of Robert Tod, that we simply couldn't decide between the three options. So now there are three signature cocktails. Contact our purchaser care team for the secret recipes.
The Glaswegian
Named for Robert Tod's birthplace. This fiery drop (not unlike the man himself) is homage to his home. Utilising some key ingredients from his travels, namely Egypt, where both honey and lemon have featured in their drinks since antiquity.
Missionaries Ruin
Tod met Parnell whilst selling bibles into the near east. He worked heavily with the Wesleyan missionaries travelling far afield, hence the exotic melange or ingredients.
Mechanics Bay Cooler
It was in this locale that Tod ran his brokerage business. Other than "Parnell", "Mechanics Bay" is the only other name that remains to this day from Tod's time in New Zealand. The other streets he named in his development were renamed over time.
Tod was staunchly proud of his British heritage and was said to wear his classically British attire with great honour – as depicted in this sketch of him in the Parnell Heritage magazine.
We love collaborating with the best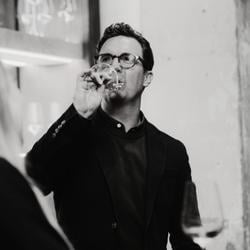 As well as the association with East Imperial in the design of the signature cocktails, we enjoyed welcoming David Nash of Atelier Nash to the One Saint Stephens display suite. At the event he spoke of the future potential of his bespoke off-site wine cellaring offering to the One Saint Stephens community. Learn more about it here. He also led a wine tasting extolling the benefits of cellaring wine and letting it age to perfection.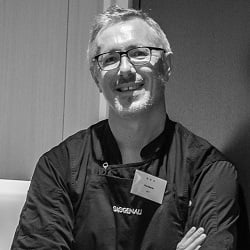 It was also our pleasure to welcome back Chef Des Harris who once again provided the divine canapes. Des produced a specially paired canape to complement the Missionaries Ruin cocktail. The pani puri, cured fish, coconut & kaffir lime was a particular favourite for many. For those asking for a reminder of his details – please visit his website or call him on 021 28 87 900 | or email desharrischef@gmail.com
Thank you to those who were able to join us at the naming of The Tod -just a taster of what is to come once this great space is brought to life. Coming together to build a community, we believe, is as important as the building itself.

– Mike Sullivan & Martin Cooper, Co-Developers
May 15, 2023
---
More Inspiration