There Is Only One
One Saint Stephens is a collection of stunning apartments, uniquely positioned beside the Cathedral at the top of Parnell and representing luxury beyond all expectation.
Comprising twenty-seven apartments over six levels, One Saint Stephens has been created with one goal in mind; to bring the ultimate in world-class luxury living to an unsurpassed location.
---
Luxury beyond all expectation

:
Moments of Luxury
There are moments that are precious, as treasured as any fine object. Unforgettable moments that stay with you for years. Priceless moments when you are so glad to have been there.
These are the moments of One Saint Stephens.
It's how it makes you feel, and how it makes your guests feel. It's what you experience when you move between spaces within the apartment and the amenities within the building. It's the opportunities it creates and the luxury of choice when deciding how you spend your time because everything is on offer. Luxurious materials and design contribute to these feelings but true luxury is so much more.

Martin Cooper – Co-developer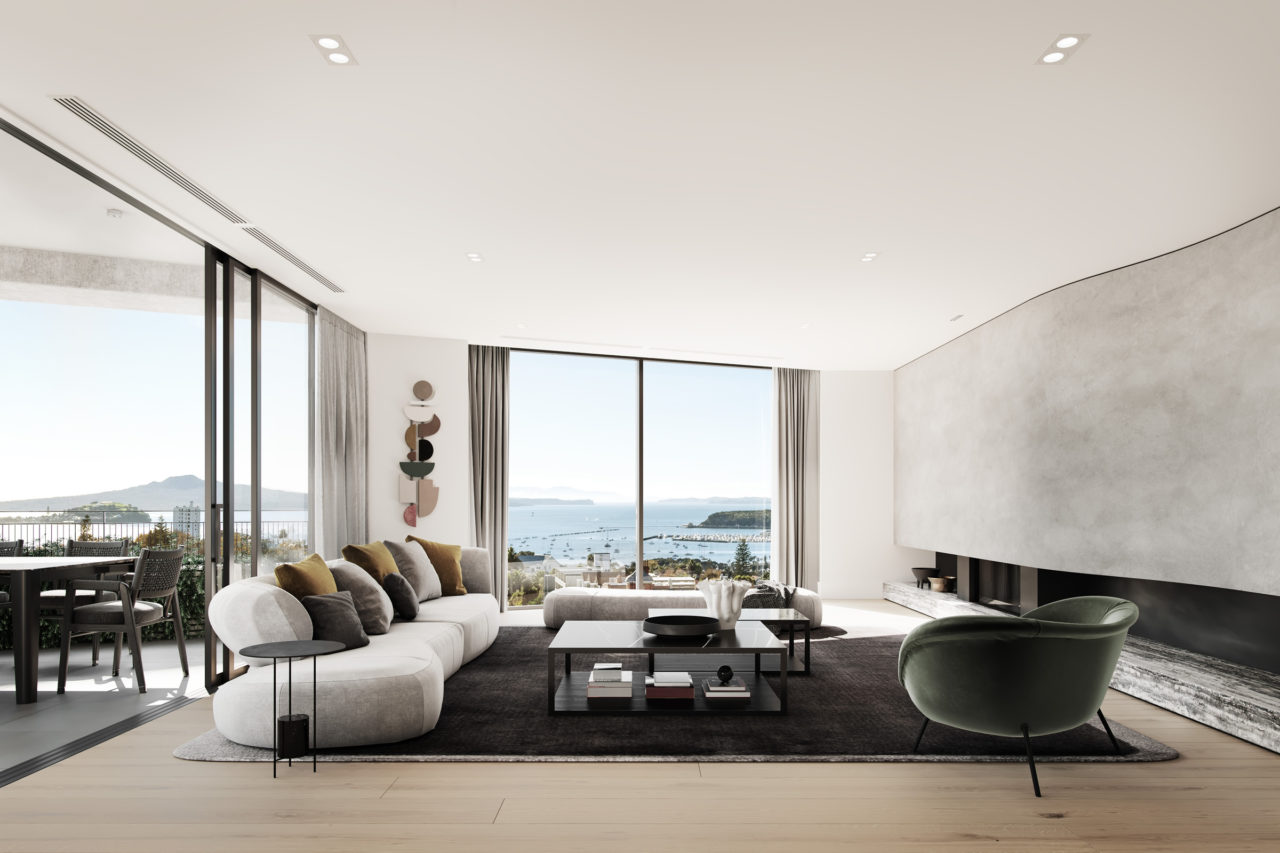 Apartments like no other
Your apartment will welcome you and your life, the spacious interiors ready to accommodate your enthusiasms, passions
and everything you treasure.
Kitchens worthy of a professional chef, generous media rooms and separate lounges looking to the horizon, master suite sanctuaries set as private retreats, and floor-to-ceiling glass are just a few of the features of the apartments found at One Saint Stephens
Amenities like no other
World-class apartments are complemented by world-class amenities, where you can take care of yourself, spend time
relaxing, and entertain in style.
Amenities at One Saint Stephens include a private dining area and lounge, a private New York inspired 'Speak Easy' bar, a wellness area with sauna, steam and soak pool, and an outdoor pool and gardens.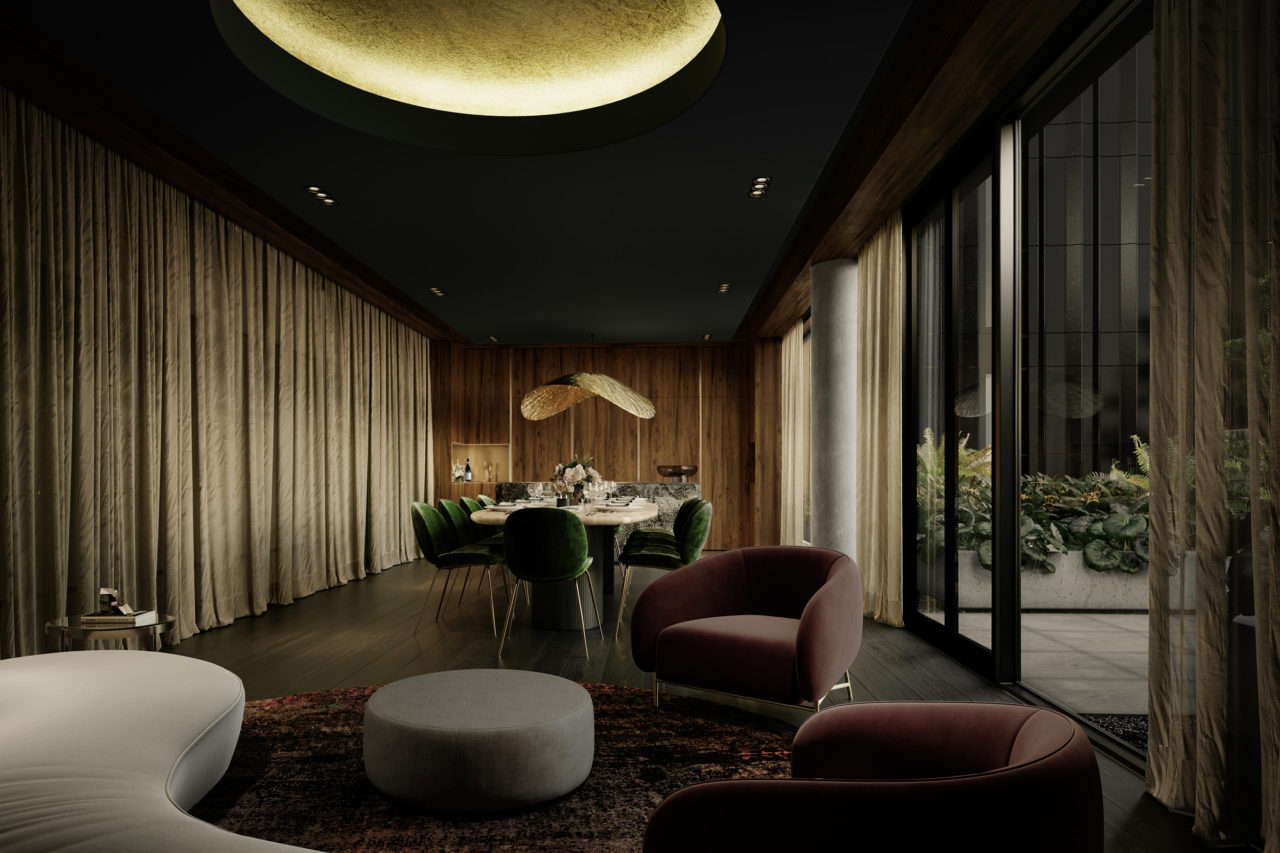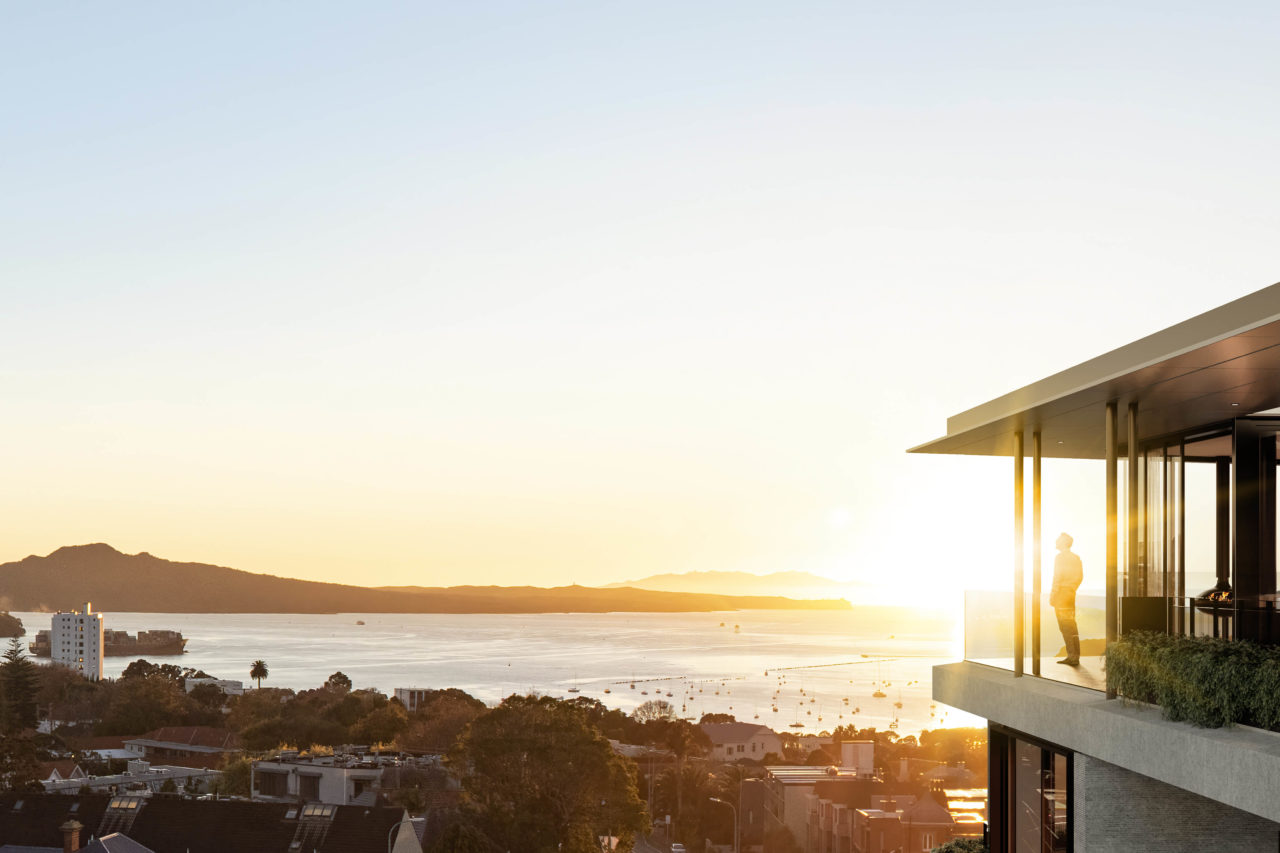 A location like no other
Sitting upon a landmark site at the very top of Parnell, One Saint Stephens blends the best of every world. Unsurpassed views across the harbour and city transition to heritage-protected character buildings, and the iconic Holy Trinity Cathedral and plaza.
Like the established villages and boroughs of New York, Paris and London, Parnell Village has a unique culture all its own. Restaurants, galleries, shops and cafe's combine with tree-lined streets and easy access to the city.
Under Contract

Apartment G04

2 bed
2 bath
1 car
108 + 11 sqm

A garden apartment with a favourable sun aspect, sitting elevated with views of heritage buildings.

PURCHASED

Apartment 201

3 bed
3 bath
1 media
2 car
205 + 17 sqm

A large apartment with stunning views of the Cathedral and a favourable sun aspect. Heritage views from the large covered terrace.

Apartment 402

2 bed
2 bath
1 media
2 car
134 + 9 sqm

Sub-penthouse looking over the harbour with covered terrace and quiet bedrooms separated from living areas.
---
You're invited
Experience what people are already talking about – apartments that embody Luxury Beyond All Expectation, on a unique site in Parnell.
You're invited to book your private appointment to explore the purpose built on-site display suite here at One Saint Stephens. We look forward to meeting you, answering your questions and giving you an opportunity to see, feel and ultimately experience the luxury of One Saint Stephens.
THe Penthouses

:
The Jewels in the Crown
The uppermost level of One Saint Stephens presented a rare and exceptional opportunity. To fashion magnificent penthouses that offer the ultimate in luxury, not only in the unsurpassed quality of their design, but also in the lifestyle they offer. To create extraordinary apartments, more beautiful and sumptuous than any seen before in New Zealand.
This is the highest quality project we've embarked on. It's probably the highest quality project in Auckland, if not the country.

Mike SUllivan – Co-Developer & Construction
---