Sales Go Up As The Piles Go Down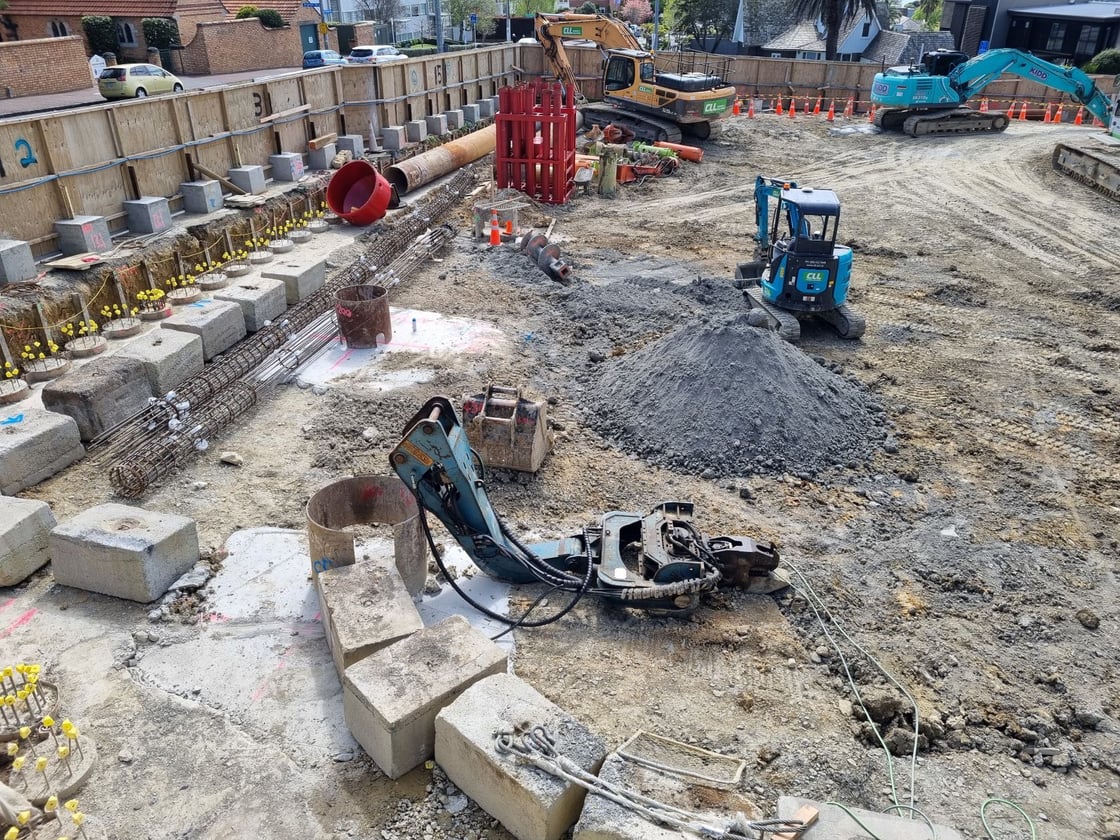 There has been great progress achieved both in sales and in the ground, with the perimeter piles going in at pace, at One Saint Stephens. Seventeen of the twenty seven apartments are now purchased which has kept the sales team busy of late.
On a construction front, some of the deeper ground piles that will connect with the structural columns for the building are also underway.
Despite some days of heavy rain and wind, the presence of the tower crane has meant that the perimeter piles have been going in at pace. The next step is to pour the concrete into the casings along Brighton Road and most of the initial retaining work will be complete.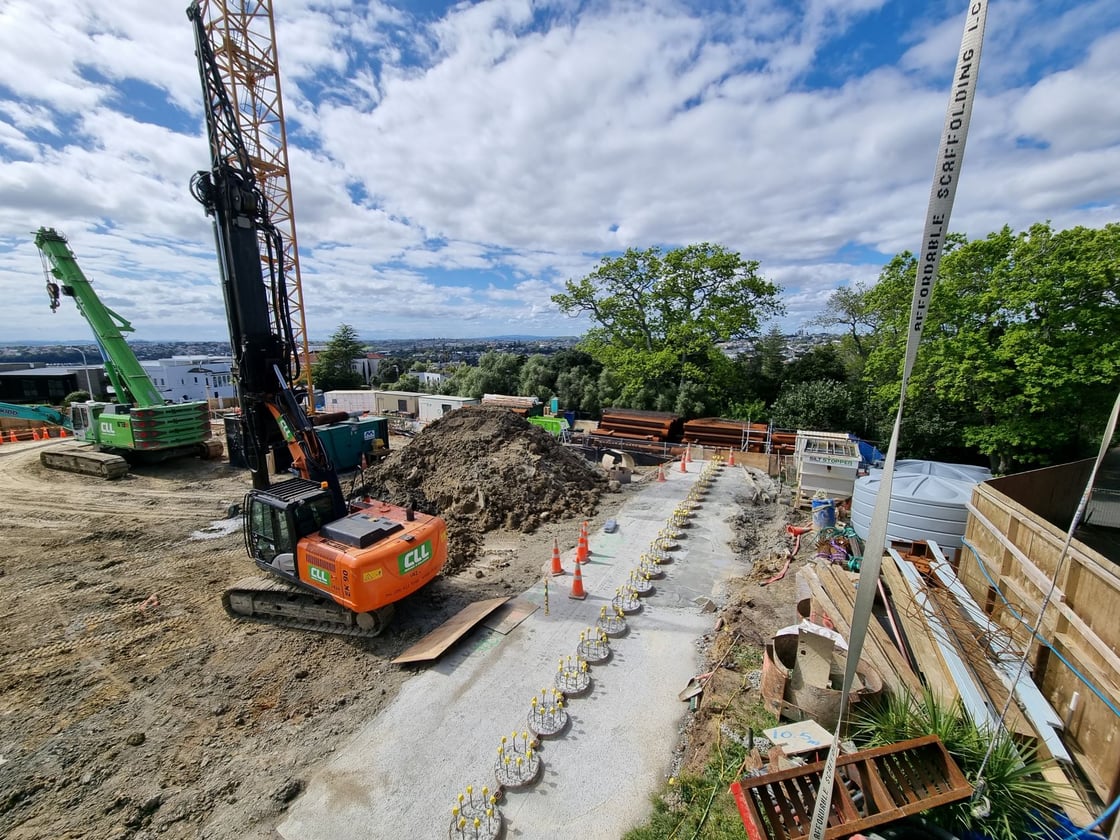 Looking forward, a large excavator has arrived on site and will begin removal of the existing timber retaining wall facing towards the Brighton Road car park. The capping beams for the perimeter piles will be formed in the next week to allow another big concrete pour before bulk excavations commence.
The team are certainly enjoying the brighter evenings since daylight saving – making for a more enjoyable work environment onsite as we look forward toward summer.
October 14, 2022
---
More Inspiration